COVID-19 update
These are exceptional and difficult times.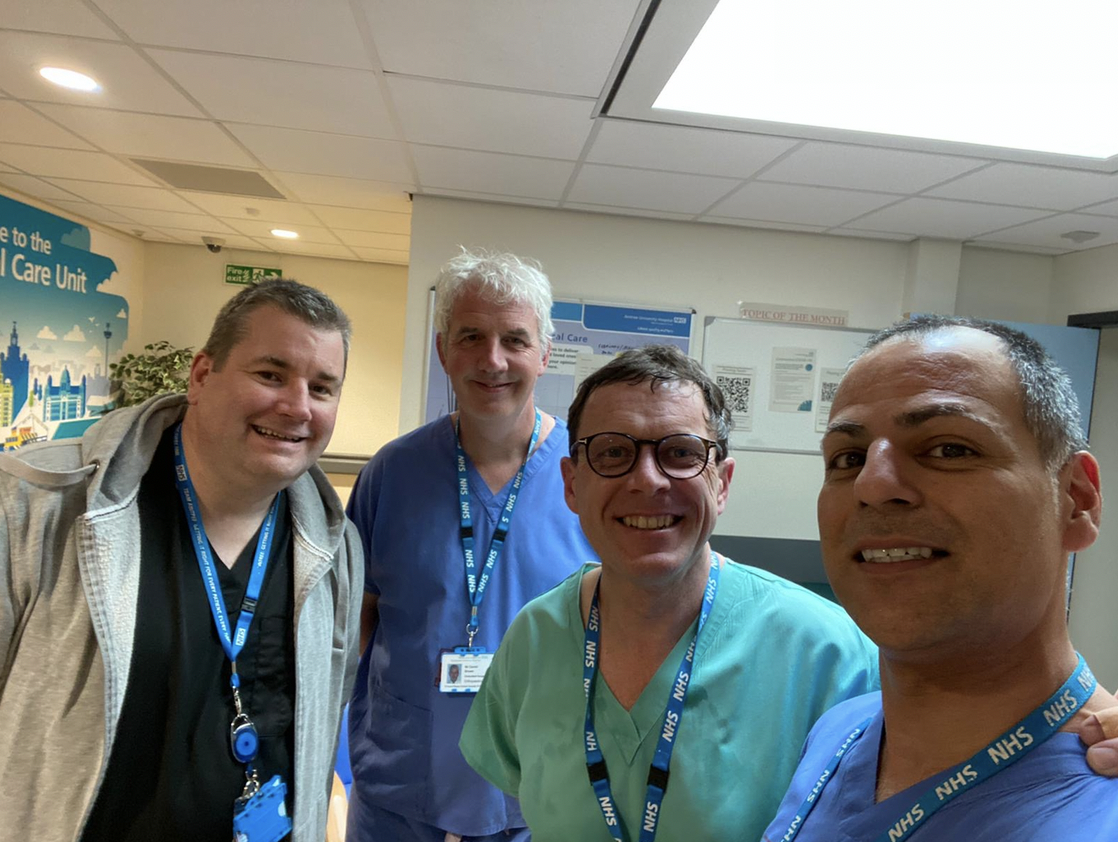 This is part of the turning team from Easter Sunday and shows Mr Brownson with his orthopaedic Consultant colleagues – Mr Rish Parmar, Mr Dan Brown and Mr David Melling at the end of their shift.
The NHS is under enormous pressure. This combined with social distancing means that elective orthopaedic surgery has essentially stopped in order to minimise the risk of virus transmission and to free up medical staff for other more urgent duties.
As a consequence, Professor Brownson has had to make many changes to his normal daily routine and this has inevitably impacted on patient care for which he apologises sincerely.
Professor Brownson has been working with his colleagues at Aintree hospital to maintain emergency orthopaedic services. In addition, the orthopaedic department are providing the "Proning teams" for the intensive care unit. These teams are responsible for twice daily, turning the ventilated Covid positive patients from supine to prone and vice versa.
Professor Brownson is endeavouring to provide continuity of care for his patients at Spire Liverpool Hospital and Nuffield Chester hospital using telephone consultations.
Please note that current advice is that patients should not undergo routine elective surgery and in addition should not receive steroid injections due to the risks from Covid 19.
Patients with outpatient appointments will be contacted by telephone prior to their appointment and should not attend in person unless by prior arrangement with the hospital.
Any patients with urgent issues can contact Professor Brownson's PA at Spire Liverpool Hospital Clare Van De Waal on 0151 522 1812 ([email protected]) or Vikki Lewis at Nuffield Chester hospital on 07944 257 468 ([email protected]).
Finally, Professor Brownson is continuing to participate in teaching and has recently presented a lecture on the UK experience of Covid 19 via a webinar to his colleagues in the Shoulder and Elbow Society of India.
The Liverpool Shoulder Clinic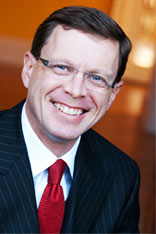 Mr. Peter Brownson is the Managing Partner at both the Liverpool Shoulder Clinic and The Bone and Joint Centre in Liverpool, a partnership of Senior Orthopaedic surgeons, based in Liverpool, who have combined their private practice to provide a comprehensive quality orthopaedic healthcare service to all their patients.
With a highly qualified team of consultant surgeons and clinical specialists The Liverpool Shoulder Clinic are at the fore front of the orthopaedic profession.
We treat patients across the North West and welcome referrals from both private patients and NHS Commissioners. We work with consultants and GPs to ensure that all patients receive a highly focused course of treatment and care tailored to their individual needs.
→ Click here for an important statement regarding Mr Brownson and the Potential Purchases of Properties in the US.